Back Office
in Outsourcing
Data entry

Data enrichment

Document management

Logistics management

Customer order management



IMPROVE BUSINESS PROCESSES
Companies choose to outsource their back-office solutions in order to save money and time. Outsourcing means the company can prioritise applying their resources to their core business processes, which eliminates errors, improves quality and saves time.
Would you like to learn more about back-office services?
Take a look at the services below, there is a world of opportunities waiting for you.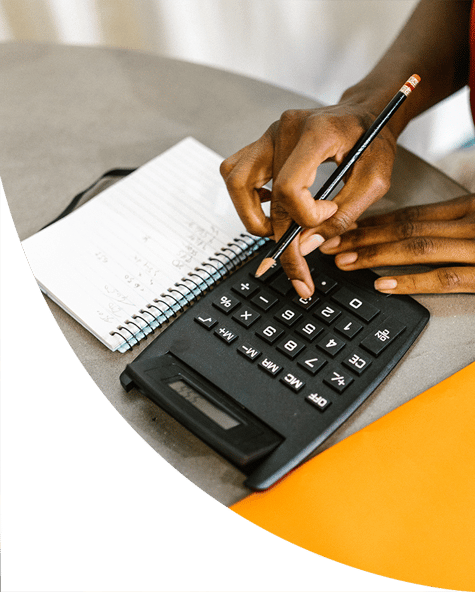 Companies
that have
choosen us
Optimize your
Back Office
With the market constantly changing, it is essential you keep up to date and rely on a company that can support you in dealing with technological changes by offering the right equipment and skills.
The processes generally managed by an administrative back-office involve various tasks, such as:
order management, general accounting, expense reports, accounting reconciliations, issue and accounting of active and passive invoices, allocation of receipts and payments.
Rely on the professionals
Thanks to in-depth know-how, the service is based on consolidated professionalism and a series of managerial and organisational expertise which, through structured models and innovative methodologies, can provide value-added services in "end2end" mode.
By relying on We Are Fiber's administrative back-office service, you will be able to accurately manage internal and external processes. This will significantly improve the perceived quality of your products and services.
Data entry in outsourcing
The work of Data Entry consists of entering a certain amount of data into the correct areas of a defined database. In some companies it is an operation that's carried out manually, taking up precious time and resources for the company.
In order to avoid this companies that work with a large amount of data tend to outsource this process in order to better manage the flow of information that arrives each day
Let's start dividing the Data Entry work into two large groups:
Offline data entry
Online data entry


For offline data entry, the skills required (besides typing) are accuracy and knowledge of Microsoft Word or Microsoft Excel.
Online Data Entry, on the other hand, includes the entry of data that requires the use of the internet.
In online data entry, we find tasks such as:
Filling in online forms
Image processing
Separate submission of content on the website
Data indexing
Extraction and cleaning
Data entry of e-commerce products, etc


Depending on the customer's requests, we have the possibility to offer Data Cleaning, Data Processing, Data Classification and Data Conversion services.
Our service has a guaranteed accuracy of over 99% thanks to tailor-made solutions and qualified personnel
Find out more about our services on the dedicated pages and ask for a free quote!
Take advantage of our
Try & Buy

formula

Try our service for up to 3 months before choosing us as your partner
Together we can find the perfect solution to fit all of your needs.
Approach
methodology
A 3-Step Approach: to guarantee you an always dynamic service, which follows your needs and those of the market, we build our relationship with companies one step at a time.
Analysis and design
Based on your needs and an as-is analysis, we design a personalised service to ensure the correct management and tracking of calls and other types of contacts linked to your company.
Strategy definition
We define a to-be operating model with a focus on customer service. The model identifies strategic priorities whilst taking into account activities.
Quality check
We monitor your business through a dashboard integrated within your systems and centralised with data relating to the outsourced service and incoming calls, for continuous analysis and fine-tuning according to quantitative and qualitative KPIs.
Can we
help you?

?

Please enter the requested information and we will prepare a quote and get in touch shortly to discuss it with you.