Food Delivery


in Outsourcing
Are you taking advantage of all the opportunities for Food Delivery? If you are already an expert in the sector but want to improve your services, why not rely on outsourcing.
Offer an impeccable food delivery service on schedule!
We Are Fiber allows you to cut costs and optimise internal resources, so you can focus your time on your core business.
Entrust your data entry processes to outsourcing: digitise data, analyse big data and guarantee compliance with deadlines and an error rate of 0%.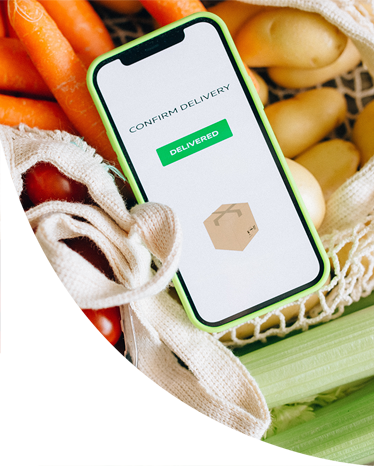 Activity preparation
Based on your needs and an as-is analysis, we design a personalised service to ensure the correct management and tracking of calls and other types of contacts linked to your company.
Definition of strategic priorities
We define a to-be operating model with a focus on customer service. The model identifies strategic priorities whilst taking into account activities.
Quality check
We monitor your business through a dashboard integrated within your systems and centralised with data relating to the outsourced service and incoming calls, for continuous analysis and fine-tuning according to quantitative and qualitative KPIs.
Services
We Are Fiber supports companies in their growth path with passion, method and professionalism. We offer a vast range of services including customer care management, data entry and process management. Large or small our services are adaptable to meet the needs of any size enterprise.
Are you ready to consider outsourcing for your company?

Our consultants are at your disposal to analyse your needs and offer you the perfect solution.
1.
We take care of your Customer Care
Our services are organized to meet every type of need in the field of customer care aimed at acquiring new customers, assistance service, complaints management, help desk.
2.
We manage the Back Office
We take care of document archiving, data entry, quality check, database management, flow management, pec, complaint email.
3.
Process Management
We optimize and speed up your processes. Control Room, Quality Audit and Robotic Process Automation are some of the services we put at your disposal to keep you in step with the technological transformation.
Late deliveries and dissatisfied customers?
Improve food delivery services with outsourcing!
We are Fiber provides services that enable you to create and update customisable menus, using special devices to indicate the presence of allergens, organic products, specific products, and household products.
This service makes it possible to enhance the specialities of a restaurant, such as local specialities, DOC wines and craft beers. This service also makes it easier to quickly update daily, weekly or monthly menus, which offers more options to satisfy the needs of even the most demanding and refined palettes.

Provide a fast and high-quality service: your customers will always come back to you!
Take advantage of our Try&Buy formula
Try our service for up to 3 months before choosing us as your partner. e proporti la soluzione perfetta
Case
study
Our solution for Just Eat


Agency
Just Eat is one of the most important companies in food delivery. With over 66,000 restaurants using the platform in 13 markets around the world, Just Eat allows customers to search for local takeaways, place orders and pay online, and choose from pickup or delivery options.


Challenge
Speed up the insertion and updating of restaurants in the database. And eliminate the large number of errors present during the insertion processes.

Solution

Management of the entire Data Entry process, from data entry to digitisation, database cleaning and big data analysis, to ensure compliance with deadlines and a 0% error rate. We specifically take care of registering new restaurants to the directory, creating and updating menus. The core team is supported by a Control team in order to check for errors.
650
Restaurants Posted/month
Can we

help you

?

Please enter the requested information and we will prepare a quote and get in touch shortly to discuss it with you.