Robotic
Process Automation
in Outsourcing
Robot Process Automation offers all of the technology necessary to automate work activities. These applications fulfil tedious and repetitive tasks, saving precious time and resources for employees.
Speed up your processes and eliminate errors!
Taking advantage of the services offered by We Are Fiber means your employees can focus on tasks related to your core business, cutting expenses and improving customer service.
A process that previously took 10 minutes with an RPA bot can be solved in just one minute, with a 0% error rate!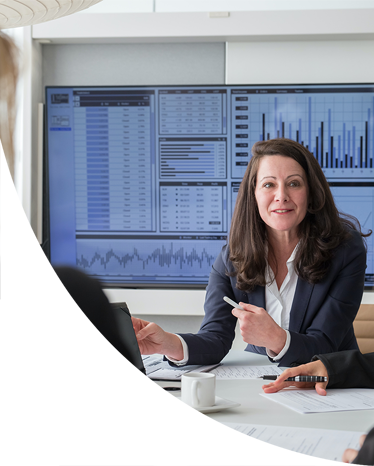 The advantages


of RPA in outsourcing
1.
Speed up valuable time
All of the processes that previously took a week can be carried out in as little as a few hours.
2.
Eliminate errors
Manual errors caused by copying and pasting can be ruled out.
3.
Accelerate growth
Free employees from repetitive tasks so they can dedicate their time to more valuable areas.
The versatility offered by RPA (Robo Automation) means it is adaptable to various industrial and commercial sectors
In addition to automating routine processes, RPA can create reports, facilitate rapid data migration and find important information that can be used to adopt intricate and targeted business strategies.

Take advantage of our Try & Buy formula

Try our service for up to 3 months before choosing us as your partner.
Sectors
We Are Fiber supports companies in their growth path with passion, method and professionalism. We offer a vast range of services including customer care management, data entry and process management. Large or small our services are adaptable to meet the needs of any size enterprise.
Are you ready to consider outsourcing for your company?
Our consultants are at your disposal to analyse your needs and offer you the perfect solution.
Case
study
Our solution for
Finance sector
Agency
A company that operates in the market of electricity and natural gas, with approximately 400,000 customers throughout their national territory.
Challenge
Need for an automatism capable of managing receipts and receivables with relative formal notice of creditors.
Solution
A bot on Uipath technology was applied to automate collections, which allowed the company to efficiently and transversally manage information relating to collection, user consumption, opening accounting system, invoice verification and collection accounting.
7 months
Return of investments
1 minute
Average task management time
0% on receipts - 15% collections transferred to accounting after the second reminder
Manual errors
80% - 90%
Total collection saving/deposit
Can we

help you

?

Enter the requested information and we will contact you shortly to talk about the quote we have prepared for you.