Process Management
in Outsourcing
Control Room
Quality audit
Robotic Process Automation



IMPROVE BUSINESS PROCESSES
With process management all the optimization and improvement services of business processes are identified.
Make your company more efficient, reduce repetitive tasks and focus on core business!
The Process Management outsourcing service helps your company to support the management of routine activities, guaranteeing savings related to standardization .
This way you can dedicate yourself and invest time and money in your main business.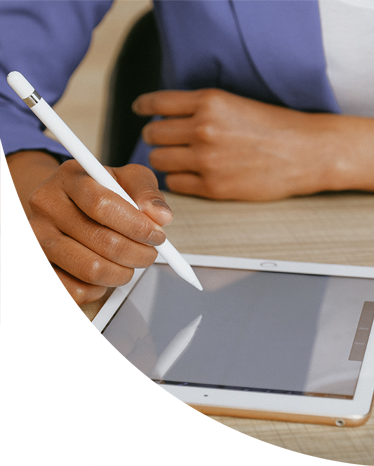 Companies
that have
choosen us
Optimize your
Processes
We Are Fiber guarantees you a quality service thanks to a network of experts specialized according to your needs. We put at your disposal the best technologies and the most efficient automation solutions. &Nbsp;
Control Room, Quality Audit and Robotic Process Automation are some of the services we put at your disposal to keep you in step with the technological transformation.
Rely on the professionals
Thanks to in-depth know-how, the service is based on consolidated professionalism and a series of managerial and organisational expertise which, through structured models and innovative methodologies, can provide value-added services in "end2end" mode.
By relying on We Are Fiber's services, you will be able to accurately manage internal and external processes. This will significantly improve the perceived quality of your products and services.
Our Process Management Solutions
The process management includes all the technological solutions to automate work activities and make them more efficient.
Optimize and speed up your processes!
By relying on outsourcing you can save resources and money. Your staff will have more time to devote themselves to more stimulating activities where they can put their skills and abilities to good use and you will not have to invest in new technologies. &Nbsp;
We Are Fiber offers various flexible and tailor-made solutions , based on the type and needs of companies. Our services are versatile and adaptable to different industrial and commercial sectors. &Nbsp;
Our solutions dedicated to Process Management include a Control Room service with constant monitoring, Quality Audit with dedicated and specialized resources and the implementation of bots with Robotic Process Automation.
Find out more about our services on the dedicated pages and ask for a free quote!
Take advantage of the formula
Try & Buy
Try our service for 3 months before choosing us as your partner.
We will be able to find together the right solution for your needs.
Optimize your
Process Management
Create winning solutions by eliminating wasted hours in tedious and mechanical processes, freeing employees from repetitive and standardized tasks!

We Are Fiber supports companies in their growth path and, with passion, method and professionalism, offers different services, such as customer care management, data entry and process management, flexible and adaptable to large, as well as small and medium-sized enterprises.
Approach
A 3-Step Approach: to guarantee you an always dynamic service, which follows your needs and those of the market, we build our relationship with companies one step at a time.
Analysis and design
Based on your needs and an as-is analysis, we design a personalised service to ensure the correct management and tracking of calls and other types of contacts linked to your company.
Strategy definition
We define a to-be operating model with a focus on customer service. The model identifies strategic priorities whilst taking into account activities.
Quality Check
We monitor your business through a dashboard integrated within your systems and centralised with data relating to the outsourced service and incoming calls, for continuous analysis and fine-tuning according to quantitative and qualitative KPIs.
Can we

help you

?

Please enter the requested information and we will prepare a quote and get in touch shortly to discuss it with you.