B2B Services


in Outsourcing
Do you want to focus your skills and resources on the core aspects of your company?
Do you want to focus your skills and resources on the core aspects of your company?

We Are Fiber offers Business process outsourcing, which provides companies with the necessary services to ensure timeliness and professionalism, whilst at the same time reducing operating costs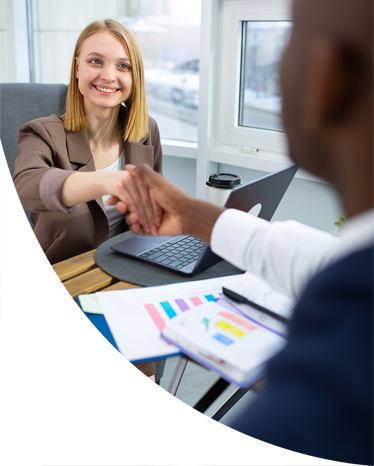 Analysis and design
Based on your needs and an as-is analysis, we design a personalised service to ensure the correct management and tracking of calls and other types of contacts linked to your company.
Strategy definition
We define a to-be operating model with a focus on customer service. The model identifies strategic priorities whilst taking into account activities.
Quality check
We monitor your business through a dashboard integrated within your systems and centralised with data relating to the outsourced service and incoming calls, for continuous analysis and fine-tuning according to quantitative and qualitative KPIs.
Services
We Are Fiber supports companies in their growth path with passion, method and professionalism. We offer a vast range of services including customer care management, data entry and process management. Large or small our services are adaptable to meet the needs of any size enterprise.
Are you ready to consider outsourcing for your company?
Our consultants are at your disposal to analyse your needs and offer you the perfect solution.
1.
We take care of your customer service
We Are Fiber meets all needs in the field of customer care. Our help desk and customer assistance efficiently manage your complaints whilst also helping to acquire new customers
2.
We manage the Back Office
We Are Fiber takes care of document archiving, data entry, quality control, database management, flow management, pec and complaints..
3.
We take care of Process Management
We Are Fiber optimises and speeds up your processes. Our services include Control Room, Quality Audit and Robotic Process Automation. These will allow your company to keep up with any technological developments.
The solution
We Are Fiber solutions include customer service management through various channels such as Live Chat, Contact Center, social media and Chatbot. By outsourcing Customer care, Back-Office, Process Management and Outbound Marketing, you will guarantee an unforgettable experience for your customers.
Our services are tailor-made, multilingual and available 24/7 for all clients around the world.
Take advantage of our Try&Buy formula.
Try our service for up to 3 months before choosing us as your partner.
How can we
help you?

?

Please enter the requested information and we will prepare a quote and get in touch shortly to discuss it with you.