Do you want to offer customer service that is available 24/7 with all the right answers?
Have you ever thought about a chatbot?
A chatbot is equipped with artificial intelligence that enables it to solve your customers' problems immediately and provide precise answers instantly
Give your customers smart answers!
Thanks tochatbots customer support has been revolutionised: they are present 24 hours a day and can give efficient answers.
WE ARE FIBER
helps you improve your customer service whilst freeing up your operators. Chatbots can immediately assist your customers and reduce the number of tickets customer service agents handle.
Our outsourced chatbot service combines human insight with AI technology to provide users with 360 ° support and improve the image of your company with personalised services tailored to your needs.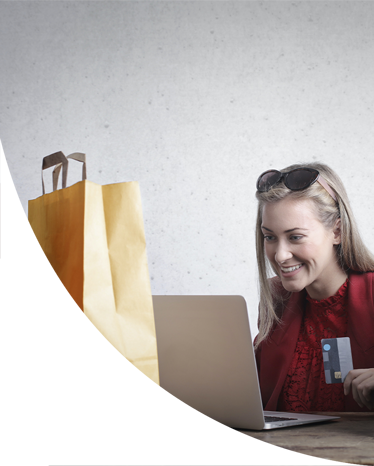 The advantages of
an outsourced

Chatbot
1.
Customer service is available 24/7
Chatbots can always work and never get tired
2.
Less costs more benefits
The chatbot automates consistent replies
3.
Super satisfied customers
The chatbot always responds with a good attitude and is always in a good mood
Optimise your
Customer Service

and reach your customers on all channels
Retain

your users

cut

costs and

save

time!

Despite being artificial, the bot's intelligence allows them to interact with humans and even predict their requests. This is possible thanks to the wonders of machine learning, the technology that allows chatbots to learn for themselves.

Take advantage of our Try&Buy formula.

Try our service for up to 3 months before choosing us as your partner.
Sectors
We Are Fiber supports companies in their growth path with passion, method and professionalism. We offer a vast range of services including customer care management, data entry and process management. Large or small our services are adaptable to meet the needs of any size enterprise.
Are you ready to consider outsourcing for your company?
Our consultants are at your disposal to analyse your needs and offer you the perfect solution.
Case
study
Our solution forGrand Vision
Azienda
GrandVision is an international optical retailer, part of the Luxottica Group. It is present in 44 countries and has more than 7,000 stores worldwide. Their E-commerce and stores offer high-quality eye-care worldwide
Challenge
The company needed to improve the quality of its customer care service to meet all of the requests received across different channels.
Solution
The ad hoc solution created for GrandVision provides constant monitoring of the live chat and the mailbox for first and second level customer assistance. This service includes shipping information, purchases, payments, right of withdrawal, promotions, billing, warranty, site and store. Whilst at the same time managing the warranty on damaged products, carrier communications, coupons, complaints and reviews.
90%
Customer Satisfaction
Can we
help you

?

Please enter the requested information and we will prepare a quote and get in touch shortly to discuss it with you.