We work with your team and support your business, whatever its size, to transform your investment into real value for you and your customers.
Whether you are a small or medium-sized enterprise or a start-up, we can support you in promoting your activities and strengthening your market position, allowing you to concentrate on your core business while we help you increase your revenue with a low investment.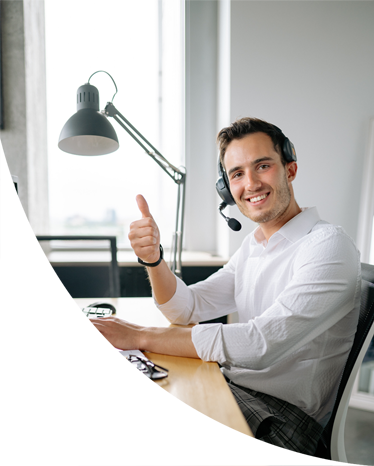 Reliability guaranteed for your customers
and
for your business
1.
Flexible team set-ups to decrease seasonality-related issues
2.
Advanced monitoring with transparent control practices
3.
Full compliance with procedures to ensure customer protection
Why outsource with

We Are Fiber

?
Try & Buy
You can test our services before purchasing them for up to two months.
We study your workflows and together identify the services and the team to be formed. After two months of testing, you will be able to evaluate our reports and team performance, and decide whether to continue.
Quality Control
We check the progress of the operations and the correctness of the information given to your customers.
For teams of 5 or more resources, a Team Leader is assigned to monitor team and performance. In addition, you can add the Quality Control to verify the correctness of the information processed by the Data Entry and by the Customer Care.
Reporting
Each campaign is monitored and tracked to send you accurate reports.
Reports can be intraday, daily, weekly, monthly, and are a tool to get an overview of the team's activities and to collect data and insights on your customers.
Nearshore
Training and resource control are facilitated because we are in the same time zone as you.
Choosing a nearshore partner allows you to know and coach the team in person, monitor their performance and collaborate more easily.
A three-stage
approach
Our partnerships with companies are built gradually, a dynamic method to make sure our services fulfill your needs and those of the market.
Preparation
Based on your needs and an as-is analysis, we design a personalized service to ensure the correct management and tracking of calls and other types of contacts to your company.
Definition of strategic priorities
We define a to-be operating model aimed at identifying strategic priorities, taking into account activities, with a focus on customer service.
Quality check
We monitor your business through a dashboard integrated with your systems and centralized with data relating to the outsourced service and incoming calls, for continuous analysis and fine tuning according to quantitative and qualitative KPIs. Review with weekly reports on performance and campaign trends.
Can we

help you

?

Enter the requested information, we will contact you shortly to talk about the quote we have prepared for you.