The work of Data Entry consists of entering a certain amount of data into the correct areas of a defined database.
In some companies it is an operation that's carried out manually, taking up precious time and resources for the company. In order to avoid this companies that work with a large amount of data tend to outsource this process to better manage the flow of information that arrives each day
WE ARE FIBER
is the ideal partner to entrust with the management of your Data Entry.

Through customized solutions we are able to provide the best customer support thanks to the right mix of technology and human work.

The Data Entry service is available to all businesses, both online and offline.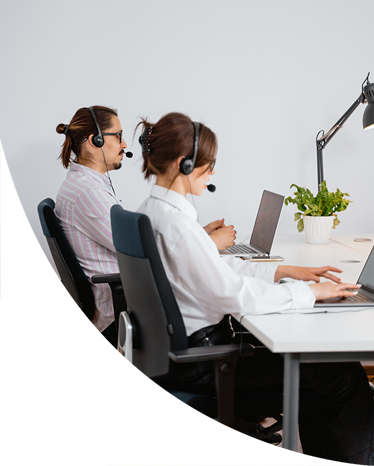 The advantages


of Data Entry in outsourcing
1.
Proof of Value and the effectiveness of the technology
One of the most valuable propositions is based on rapid prototyping, which demonstrates the effectiveness and feasibility of the technology and assigned resources.
2.
Winning and fast solutions
The implementation of our quick-win solution approach allows you to quickly bring the optimisation of all processes into operation.
3.
Zero errors
Through simple tasks, the potential of the technology is highlighted, guaranteeing a fast ROI. It greatly reduces the risk of errors such as documents sent accidentally to the wrong recipients and records updated incorrectly.
Optimize your time, choose our Data Entry. Speed up, reduce and save.
ILet's start dividing the Data Entry work into two large groups:
offline data entry;

online data entry.


For offline data entry, the skills required (besides typing) are accuracy and knowledge of Microsoft Word or Microsoft Excel.
Online Data Entry, on the other hand, includes the entry of data that requires the use of the internet.
In online data entry, we find tasks such as:
Filling in online forms

Image processing

Separate submission of content on the website

Data indexing

Extraction and cleaning

Data entry of e-commerce products, etc


Depending on the customer's requests, we can offer Data Cleaning, Data Processing, Data Classification and Data Conversion services.
Our service has a guaranteed accuracy of over 99% thanks to tailor-made solutions and qualified personnel..
Take advantage of our Try&Buy formula.
Try our service for up to 3 months before choosing us as your partner.
Sectors
We Are Fibersupports companies in their growth path with passion, method and professionalism.
Thanks to our industry expertise, We Are Fibre offers: customer care management, data entry and process management. Large or small our services are adaptable to meet the needs of any size enterprise.
Our consultants are at your disposal to analyse your needs and propose a tailor-made solution to meet all your requirements.
Are you ready for your company to perform better and become more competitive?
Case
study
Our solution for Just Eat
One of the leading companies in food delivery asked for our support to allow customers to search for local takeaways, place orders and pay online, and choose either collection or delivery.
They have over 66,000 restaurants using the platform in 13 markets worldwide. The challenge is to improve the updating of the restaurants in the database and eliminate the high number of errors that occur during the data insertion processes.
We have taken on the entire Data Entry process, from entry to digitisation, database cleaning and analysis of big data. The key is to ensure compliance with deadlines and a 0% error rate.
We take care of registering new restaurants in the directory and creating and updating menus. The core team is always supported by a Control team to check for errors to eliminate errors.
650
Restaurants inserted/month
1.100
Updated menus/month
Can we

help you

?

Enter the requested information, we will contact you shortly to present the tailor-made quote we have prepared for you.