Digital Customer Care


in Outsourcing
Digital Customer Care represents a new way of managing customer service that focuses on new technologies.
How do customers contact your company?
We are confident that most of your users are using digital channels: website, emails, online chat and social media.
To ensure you're not losing any customers and that you're offering an effective and constantly active service, you must develop a Digital Customer care service.
WE ARE FIBER
Improve the performance of your company with We Are Fiber, thanks to our cutting edge tools, technologies and industry experts.
We create customised solutions to provide the best customer support possible, combining the latest technologies with human insight. Our digital customer care service provides: multilingual operators, 24/7 support and the security of clear, timely information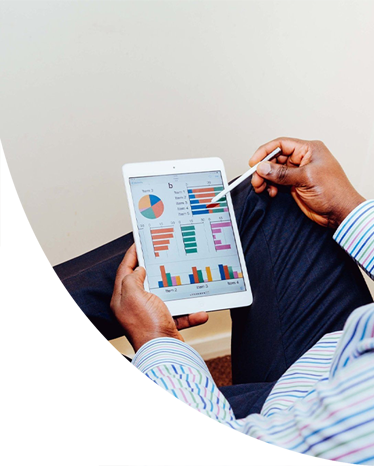 The advantages


of Digital Customer Care in outsourcing
1.
Fast and real-time assistance
Reduce the waiting time for your customers and guarantee immediate responses
2.
Increase in Customer Satisfaction
A positive experience will improve the satisfaction of your customers
3.
Reach your customers everywhere
A support team ready to respond on all digital channels
Optimise your customer service to reach your customers on all channels!
This will help you to retain your users, cut costs and save time! Putting your digital customer care in our skilled hands, guarantees every customer a unique and personal experience.

Take advantage of our Try&Buy formula
Try our service for up to 3 months before choosing us as your partner.
Sectors
Optimise your customer service to reach your customers on all channels! This will help you to retain your users, cut costs and save time!
We Are Fiber supports companies in their growth path with passion, method and professionalism. We offer a vast range of services including customer care management, data entry and process management. Large or small our services are adaptable to meet the needs of any size enterprise.
Are you ready to consider outsourcing for your company?

Our consultants are at your disposal to analyse your needs and offer you the perfect solution.
Case
study
Our solution for Brico Bravo
Agency
Brico Bravo is a leading company in Italy, specialising in the online sales of DIY, home and garden furniture.
Challenge
High response time to requests received from the different communication channels of the company.
Solution
Customer care management of e-commerce on all channels - Ebay, Amazon, Manomano, Bricobravo.com - in 4 different languages - Italian, English, French, Spanish - on 2 levels:
First Level Support: Over a 14-hour period, we provide telephone assistance, chat and email services to customers who have purchased on the above channels.
Second Level Support: Includes evaluating and solving problems customers may have after-sales.
24.447
Calls received / month
8.000
Month/created ticket
7.700
Month ticket/solved
97%
Customer Satisfaction
Can we

help you

?

Please enter the requested information and we will prepare a quote and get in touch shortly to discuss it with you.