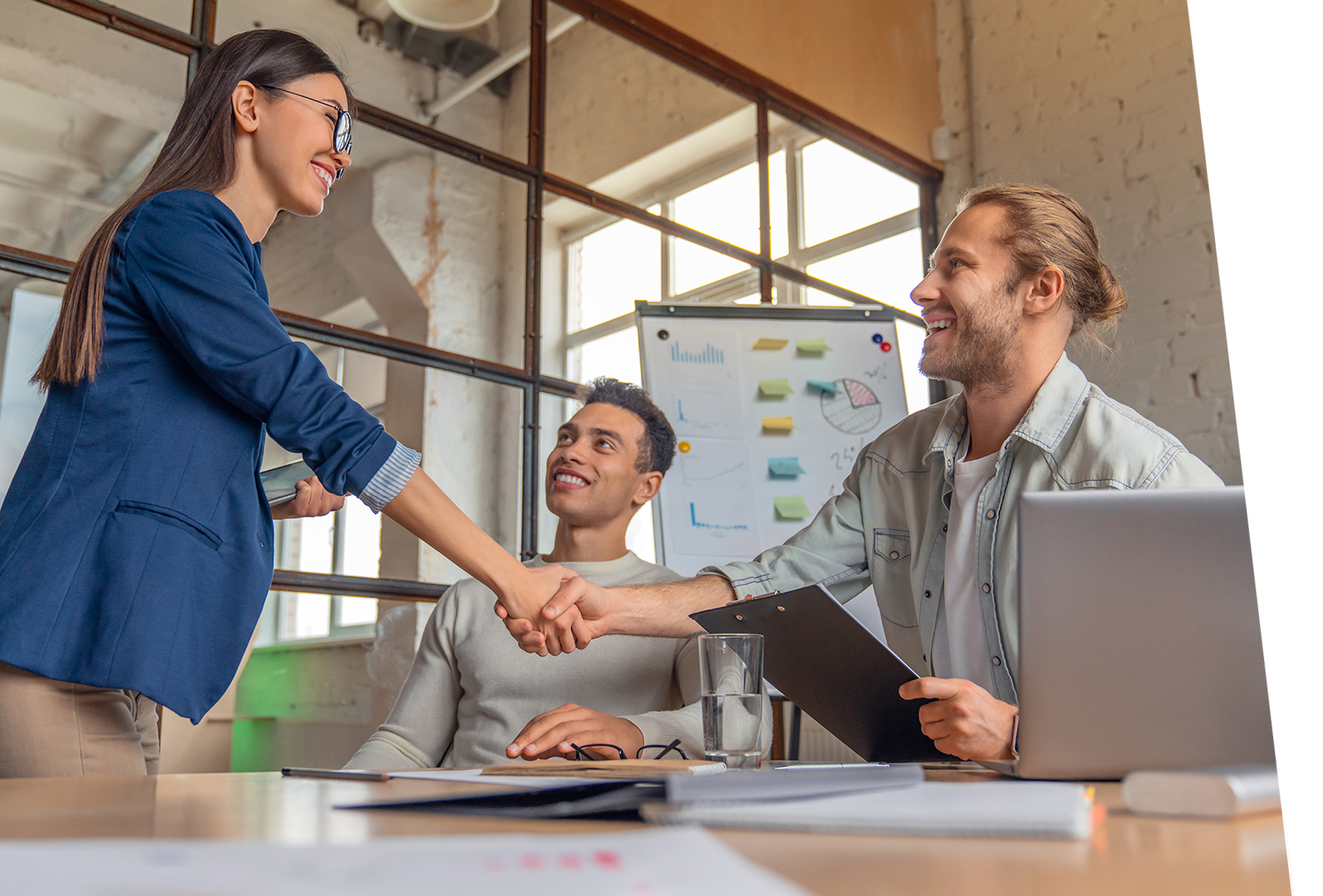 Outsourcing Services for businesses
We work together to strengthen you business.
Companies
that have
choosen us
Services
We offer your company the support that is missing to optimize all business processes and customer support.
We make your customer service efficient
We transform and make your documents accessible
We support your sales with valuable leads
We manage and optimize your business processes
Solutions Sectors

Reach your customers on all channels, cut costs and save time!
We Are Fiber supports companies in their growth path and, with passion, method and professionalism, offers different services, such as customer care management, data entry and process management, flexible and adaptable to large, such as small and medium-sized enterprises.
Methodology
Approach
An Approach in 3 steps: To guarantee you an always dynamic service, which follows your needs and those of the market , we build our relationship with companies one step at a time.
Analysis and design
Based on your needs and an as-is analysis, we design a personalised service to ensure the correct management and tracking of calls and other types of contacts linked to your company.
Strategy definition
We define a to-be operating model with a focus on customer service. The model identifies strategic priorities whilst taking into account activities.
Quality check
We monitor your business through a dashboard integrated within your systems and centralised with data relating to the outsourced service and incoming calls, for continuous analysis and fine-tuning according to quantitative and qualitative KPIs.
1.
Reduction of problems related to seasonality thanks to flexible set-ups
2.
Advanced level of supervision with transparent monitoring
3.
Consumer protection always guaranteed with compliant procedures
Can we
help you

?

Enter the requested information, we will contact you shortly to talk about the quote we have prepared for you.