Services and procedures
January 16, 2022
2 minutes to read
Insights into the methods of selling services and the processes put in place to guarantee the quality of the service.
What are your services?
We have four categories of service, which in turn include other activities:
Customer Care : Help Desk, Ticket Management, Instant Messaging, Inbound Sales, Toll Free Number Management;
Data Entry : Back Office, Document Archiving, CRM, Virtual Assistant;
Outbound : Telemarketing, Teleselling, Survey;
Smartsourcing : Payroll & Payslip, Booking Office, Quality Control, Credit Collection, Virtual Assistant.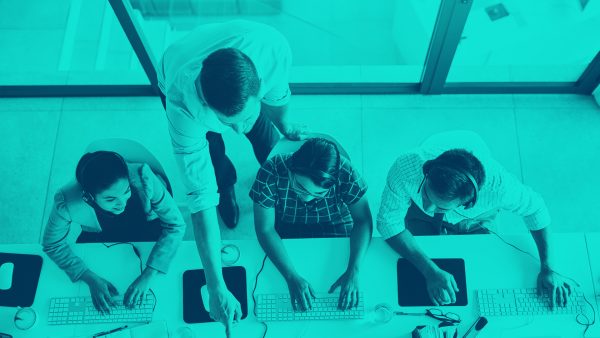 What are the pricing methods?
FTE - Full Time Equivalent : it is a dedicated resource 8 hours a day from Monday to Friday;
Based on Performance and Ticket : the resource is paid based on the tickets and calls handled and can be shared with other job orders;
Mixed : you pay a fixed fee for the service and a fee for each ticket / email / call managed;
Hourly : the resource is paid for working hours.


What rules / processes do you put in place for data protection?
We protect our partners' data through:
Data protection policy;
Signing of a Confidentiality Agreement (NDA) with the client;
Signing a Confidentiality Agreement (NDA) with the resources;
Collection of information in a transparent manner and with the consent of the owner of the information;
Training of resources in respect of confidentiality;
Internal policy that prohibits bringing information outside the workplace (telephones, papers, etc. are not allowed on the workstation);
Visitor monitoring and tracking;
Implementation of data encryption systems, access permissions, back-ups, secure clouds, etc .;
ISO 27002 certification.
Can I compose a personalized offer according to my needs?
It depends on the type of services the customer needs. Combinations of services are not required and the personalized offer is generally a presentation in which we show our experience and information about that service.
What is the minimum duration of the outsourcing contract?
After the two-month trial, the reports and performance are evaluated and then a contract of at least 3 months is concluded.
What is the time between signing the contract and the start of the campaign?
In general, the times are agreed with the customer. An average campaign start time is 15 days, more if more than 10 resources are involved.
What are the stages of the service?
Sending the offer to the customer and signing the contract;
Advance invoice;
Receipt of all details and guidelines from the company;
Recruitment of the necessary resources;
Implementation of the technical part;
Training of selected resources (training can take place in two phases: from the company to the campaign manager and from the latter to the operators);
System technical tests;
Start of service;
Periodic reporting.


Email: info@wearefiber.com
Telephone (It): +39 024 210 1122
Phone (UK): +44 203 870 4408