Data Entry and Data Security Measures
January 31, 2022
4 minutes to read
Data Privacy and Data Security
Outsourcing data entry is a strategy adopted by many companies. Data processing work is primarily related to handling information in different ways. For example, data processing tasks include data entry, data classification, data tagging, data cleansing, etc. The data itself varies on the source and on the purpose that it serves. The data might be in a picture format, number format, Excel format, hard copy document, etc. Having to deal with data entry also means having access to the data that needs to be processed.
Hence, there is always a privacy and security concern when outsourcing data entry. It is very important to find a provider that gives you the highest security when handling data. Moreover, the goal is to find not only a company that guarantees data security but that also ensures a high-quality rate. The data that needs to remain confidential is usually about any piece of information that identifies a person. For example, names, last names, birthdays, contact details, and addresses, etc. The data may be even vaguer, but still, be used to identify people. For instance, education information frequently visited places, etc. There is some information that is even more important to protect, such as social security numbers, payment details, medical information, legal information, etc.
Depending on the industry and the nature of tasks, some companies may require a higher level of data security than others. However, every company needs a high level of confidentiality for the information that they share with the provider. Even if the task itself doesn't handle personal information but rather, let's say, catalog products, the data should still be treated as confidential and not shared with third parties without the consent of the data owner.
How to ensure high data security
There are several ways a company can ensure high data security. In addition, there are several aspects and areas that should be carefully secured with numerous measures. First of all, signing a confidentiality agreement and an NDA with the provider is the first step in taking security measures.
Next, there are some steps that every company can take to improve privacy and security. The latest technology makes this job easier and allows companies to implement high standards of security. It is important to store the information in secure places. Regardless of whether the files are stored in an email, folder, or cloud, the data should be encrypted and if possible, access should be with a two-factor authentication.
Moreover, the data that is no longer necessary or used should be destroyed or properly disposed of. In some cases, the data can even be sent back to the owner or the customer. This depends on the clients' wishes.
In addition, the data also needs to be regularly backed up. This helps in case of emergencies, disaster, or unexpected events. This way, the provider can ensure that the data will not be lost. Vetting and screening of personnel are also very important. The people that are going to be in charge of handling the data need to be trusted and to be very professional.
Security Measures
In order to make sure that the data is going to be secure, companies usually perform penetration tests and security tests. Security audits are also helpful in ensuring a high-security level. Companies should also have a security breach policy, with an outlined plan in case of a breach. The providers also need to inform the clients immediately in case of a security breach.
As mentioned, technology can help with adding extra layers of data security. Backups, drills, tests and staff training are all good practices too.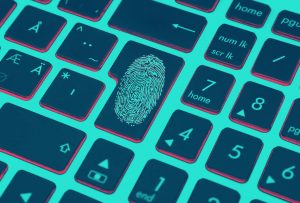 Staff
It is inevitable that some of the staff will have access to confidential information within the company. This access is related to their job duties. For example, a data entry staff is going to have access to the data that they are going to process and enter in a system. It is important to identify all the staff members that have access to the project. A good practice is to have every staff member equipped with a special ID card. The ID cards can then give staff special permissions in the level of information that they can access. Having all the staff identified using a badge or a card, also helps keep track of the people that enter the company premises.
To add, the staff should also receive training on how to maintain data security and how to act in case of a breach. The staff policies should also forbid staff from using personal devices, USB drives, CDs or other technology that can be used for copying, sharing or using information. Using only the company devices, which have been already secured, reduces the chances for leaks and other security problems.
Network Security
Networks are another important aspect that needs monitoring. For example, companies can secure networks by setting strong and unique passwords for accessing them. Needless to say, the passwords should be only at the hands of the people in charge or related to the project. Firewalls and strong antivirus software strengthen security measures and reduce the chances of penetration.
Moreover, a good practice is to change the passwords frequently and to make sure that they are strong and not easy to crack.
How to choose the right data entry centre
In order to choose the correct data entry center for your project, you can ask the potential provider a couple of security questions. For instance, you need to make sure what their security policies are, how they handle breaches etc. It is also a good idea to ask specific information too, about backups, passwords, audits, and tests. Moreover, ask for any security certificates that they have, such as ISO/IEC 27001. If your company deals with European customers, your provider should also have a GDPR policy in place.
WeAreFiber
Here at WeAreFiber, we are happy to say that we are specialized in delivering Data Entry service. Being in the market since 2009 has given us a lot of insight into how should we deliver this solution.
We have trained agents that have all the necessary technical and language skills. They use the latest technology and work in a positive environment to deliver the best results for your requirements. We also take privacy and security concerns resinously. We are ISO/IEC 27001 certified and GDPR compliant.
Why should you consider us? Where and how is WeAreFiber going to help?
To know more about our security policy measures, please contact us!
We Are Waiting for you!